Frequently Asked Questions
How long will it take to get my order?
Our standard order processing time is within one business day or less. If you place your order before 5:00PM CST, we will ship the same business day. Orders placed after 5:00PM CST will ship the following business day. If you choose FedEx Ground, you can expect delivery within 2 to 4 business days, excluding Sunday. If you choose USPS Priority Mail, you can expect delivery within 2 to 3 days, excluding Sunday. If you choose FedEx Express, delivery is guaranteed within 1 to 3 days depending on which service level you select. Therefore, you will get your order as soon as possible.
Fed Ex Ground Service Map - Transit Times from Minnesota to U.S.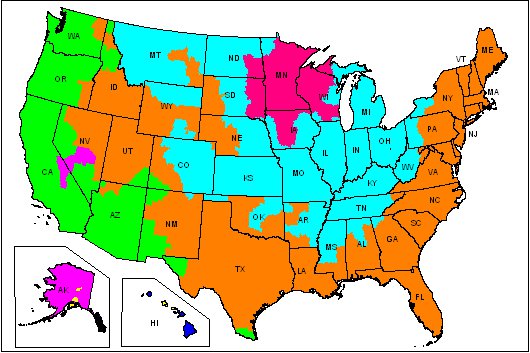 How do I setup an account/order?
Please setup an account by clicking on the create account link at the top of the PimpSuits.com website.
What Payment Methods are accepted at PimpSuits.com?
We accept all major credit cards: Visa, MasterCard, American Express and DiscoverCard. We also accept Paypal and Google Checkout.
Has my order been shipped? / What is my order status?
Once your order has been shipped, an email with a tracking number will be automatically sent to the email address you provided with your account registration. You may also email us to check your order status at anytime.
Does PimpSuits.com ship internationally?
Yes, we are pleased to offer international shipping. Please email us with the items you would like to order and your complete shipping address, and we will reply with a shipping quote. Payments are usually handled through PayPal. International order processing time is within 1 to 2 business days.